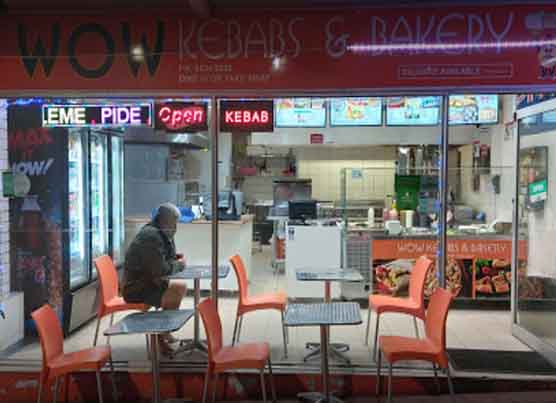 About Us
Beyond the boundaries of taste
Are you hungry for something exciting to eat? At Wow Kebabs and Bakery, we're happy to bring delicious kebabs, pizza and traditional Turkish dishes to Mandurah. We have a wonderful bakery with Fresh Turkish Flat Bread as well as an excellent selection of pizzas, including our popular Beef and Veggie Pizza. Other great selections include Lamb and Cheese Pide, Mixed Meat and Cheese Borek and our incredible Chicken Gozleme. At Wow Kebabs and Bakery, you'll always find delicious kebabs as well as our scrumptious Falafel, Egg and Lamb Burgers.
The official website of Wow Kebabs & Bakery provides our customers with an easy and secure way to order from our takeaway menu online. Safely pay via credit card or Paypal or cash.
How
How to Place The Order

Open Menu
We have different variety of food items in our menu

Choose Your Food
Choose your food items for order

Place The Order
By Placing the order you will confirmed with Tracking Details

Food Is On The Way
As soon as your order is Placed. Get the Food Delivered at your Doorstep!!
Specials
Check Our Specials
Steak Kebab
Steak Kebabs are one of the tastiest dinner time dishes. Kebabs start with the most flavorful Made with marinade mixture made with richly flavored ingredients together like Worcestershire, olive oil, soy sauce, lemon juice, red wine vinegar, Worcestershire, honey, dijon, garlic, and pepper. And marinating time allows the flavors to soak right into the beef and also help tenderize it.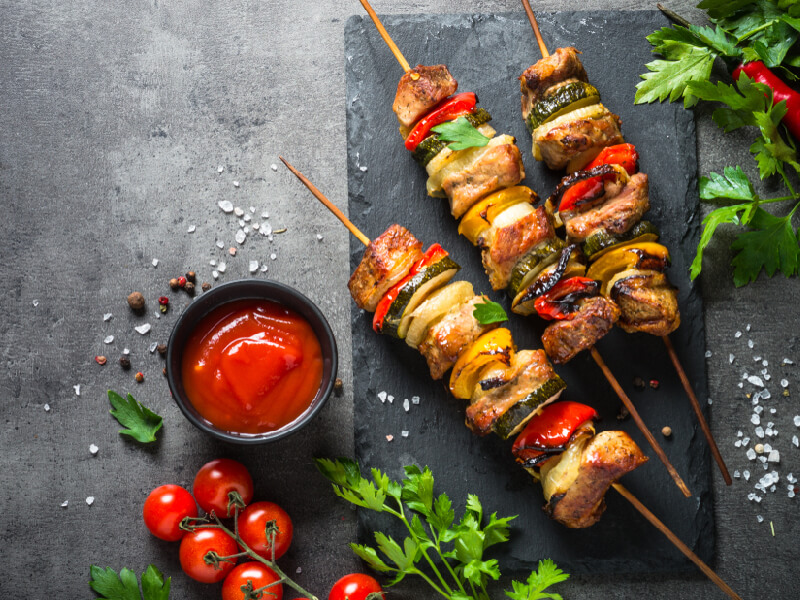 Chicken Kebab & Salad
Grilled chicken breast served over a Mediterranean salad of feta, Thread chicken cook on a hot grill, about 10-15 minutes. Serve with fresh tomatoes, cucumbers, lettuce, green peppers, black olives, red onions, and Serve with lemon wedges between four plates.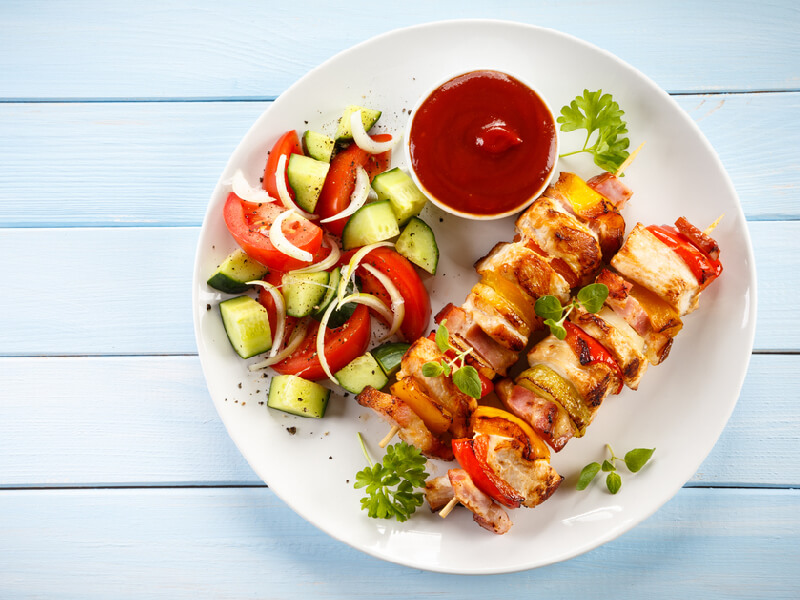 Chicken Burger
A chicken Burger is a Burger that typically consists of boneless chicken breast served between the burger buns, Place the patty, with fresh ingredients – Fresh avocado, jalapeno, chopped red onions, sliced tomato and lettuce, Breadcrumbs, Salt and pepper, Worcestershire sauce, and more. All Close with the top and bottom of the buns.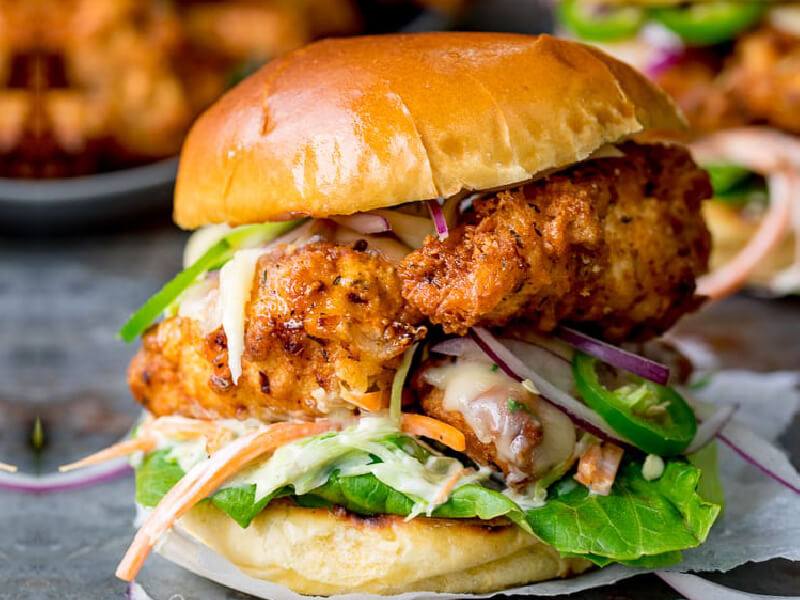 Fish and Chips
Fish and chip is a hot dish containing fried fish in batter, served with chips. The "chips" are simply freshly cut fried potatoes. Use one pot to fry the chips, then the fish.Fish and chips are good nutritious meals including protein, carbohydrate, vitamins C, iron, calcium, as well as zinc and dietary fiber elements, and iodine, the healthiest takeaway food available anywhere.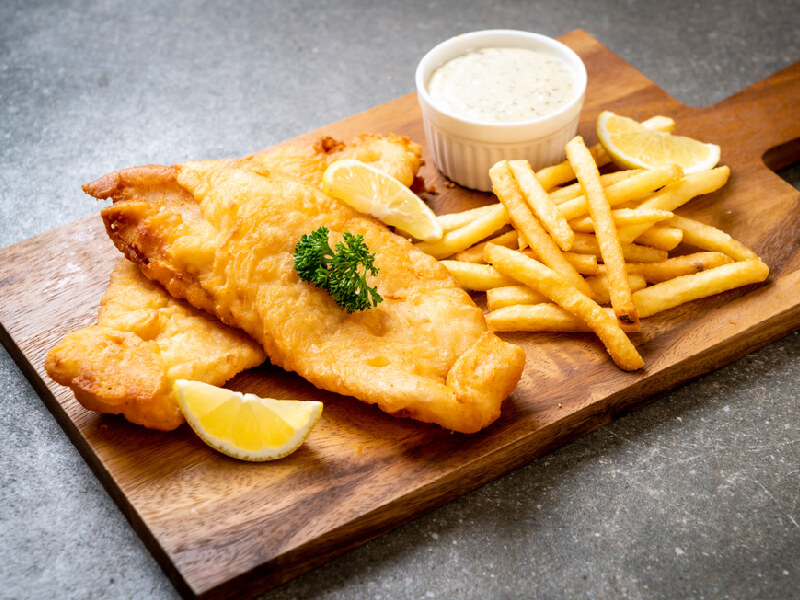 Chicken Gozleme
Chicken Gozleme Recipe is delicious, made with Turkish flatbreads stuffed with all sorts of tasty fillings. Choose Spinach and Feta Filling for Gozleme, or spiced Beef or Lamb.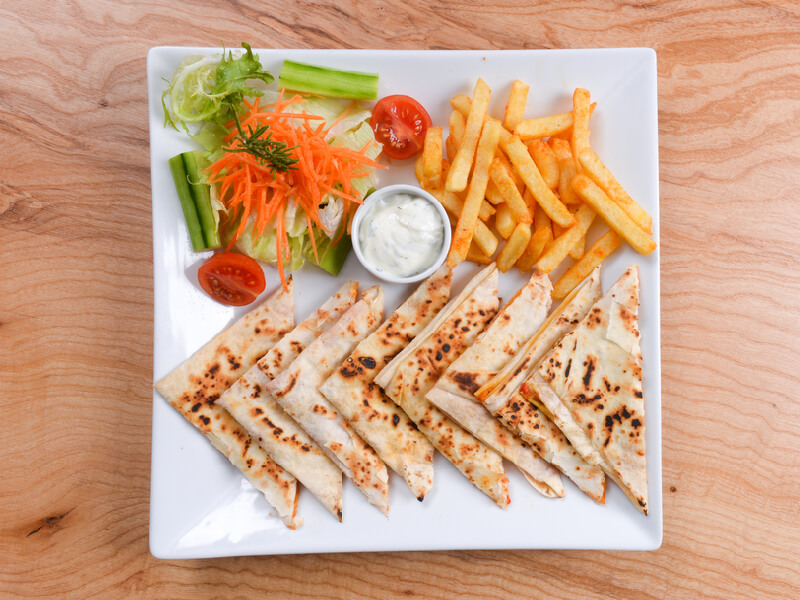 Timings
Restaurant Opening Hours
Lunch Schedule ( Pickup/Delivery )
Monday

11:30 Hrs TO 16:00 Hrs

Tuesday

11:30 Hrs TO 16:00 Hrs

Wednesday

11:30 Hrs TO 16:00 Hrs

Thursday

11:30 Hrs TO 16:00 Hrs

Friday

13:00 Hrs TO 16:00 Hrs

Saturday

13:00 Hrs TO 16:00 Hrs

Sunday

14:00 Hrs TO 16:00 Hrs
Dinner Schedule ( Pickup/Delivery )
Monday

16:00 Hrs TO 21:00 Hrs

Tuesday

16:00 Hrs TO 21:00 Hrs

Wednesday

16:00 Hrs TO 21:00 Hrs

Thursday

16:00 Hrs TO 21:00 Hrs

Friday

16:00 Hrs TO 23:59 Hrs

Saturday

16:00 Hrs TO 23:59 Hrs

Sunday

16:00 Hrs TO 21:00 Hrs
Location:
7/25-27 Mandurah Terrace, Mandurah WA 6210, Australia
Open Hours:
Monday to Thursday: 11:30 – 21:00
Friday, Saturday: 13:00 – 23:59
Sunday: 16:00 – 21:00
Order Online
Simply add items to the cart and pay online using credit card or Paypal or cash.
You will receive an SMS confirmation with your approximate delivery or pick up time once our restaurant has accepted your order.
We accept